ADVISORY PANEL & BID AMBASSADORS
Marc Nash
(Advisory Panel Chair)

Architects Design Group
I have been a regular attendee at the Advisory Panel meetings and have actively engaged in the process of regenerating the Waterfront. My design skills and local knowledge are of significant benefit and I am enthusiastic about helping to complete the work that has been started.
Olly Reed
Ocean Conservation Trust /
National Marine Aquarium
It's a pleasure to be asked to be part of the Plymouth Waterfront Partnership Advisory Panel.
I've lived and worked in Plymouth all of my life and have a deep routed love for Britain's Ocean City.
​
The waterfront is not only where I work at the Ocean Conservation Trust/ National Marine Aquarium, but where I spend a lot of my free time in the evenings and weekends.
​
I'm looking forward to supporting the Advisory Panel using my background in marketing, advertising and creative thinking to continue the area's improvements and furthering its potential.
Thecla Keizer


Plymouth Marine Laboratory
Within the Advisory Panel I will work to provide effective private sector guidance representing the full range of business sectors, the geographical range of the Plymouth Waterfront Partnership and to respect the views of residents within its targeted area to ensure the proactive delivery of the forty two projects as outlined within the Waterfront Business Plan. I would represent Education and Charities sector for the area of West Hoe, Millbay and Royal William Yard and your voice within this. Any feedback and ideas you would like to put forward throughout the duration of the Board membership would be very welcome.
My background is in Marketing and Business Development and I have been working on the West Hoe, with Plymouth Marine Laboratory for 13 years. I have taken an interest in the wider development and presentation of Plymouth for many years and have served on the Plymouth Waterfront Advisory Panelsince 2012; this nomination would be to serve another period. I am also a proactive member of the Steering Group of Plymouth's Ocean City Festival including developing its original business plan.
For my work I have represented Plymouth Marine Laboratory in the Middle East, Africa, Asia, USA, Canada, Latin America and Europe and brought together and coordinated the realisation of a large international partnership and its marketing materials for the United Nations Climate Change meetings since 2009, which on average see delegates from just under 200 countries.
Previously the charter boat skipper for the Royal William Yard ferry, having served 20 years on the Plymouth life boat, formerly Plymouth Lock Keeper and lived most of my life in the Barbican, Sutton Harbour area of the city, I am passionate about the future developments and promotion of our wonderful city.
​
Claire Doyle
Claire Doyle Marketing / The Mount Batten Centre
I'm a creative communications champion for small businesses in Devon. I own Doggy Devon and proudly co-manage the Dartmoor Business Network too!
Cllr Sue Dann
Deputy Lady Mayoress of Plymouth, Cabinet Member for Environment & Street Scene
Cllr Sue McDonald
St. Peter and the Waterfront Ward
Cllr Ian Tuffin
St. Peter and the Waterfront Ward
Alex King
(Vice Chair)

The Mount Batten Centre
Experienced Center Manager now Director with a demonstrated history of working in the sports industry. Skilled in Budgeting, Business Planning, Operations Management, Coaching, and Hospitality Industry. Strong operations professional with a Bsc (Hons) focused in Sports Science from University of Worcester.

Additional skills in background in Health and Safety management and training, management development track, Graduate manager mentoring and insurance risk reduction and litigation management and mitigation.

Strategic thinker, self starter and problem solver.
Clare Phillips

The Tourist Information Centre
I have worked in Plymouth City Councils Tourist Information Service for 25 years and for about 20 years have been based in the Barbican currently located in the Plymouth Mayflower Museum and Tourist Information Centre.
I have been an active member of the Association of Barbican Businesses for a number of years and am currently treasurer. I have helped create and manage a number of events for the area including the raft race, trails, grottos etc.
I believe my position in the TIC gives me a unique perspective of what is needed by both the local business community and our customers, we receive constant feedback about the area both good and bad, which will be a useful tool for the Advisory Panel to reference. I have a good working relationship with the traders on the Barbican not only within the ABB group and have always been a point of contact for questions and advice about issues in the area and I hope this can be built on now that I have joined the Advisory Panel.
I hope PWP members in this area feel able to come to me with issues they wish to be brought to the Advisory Panel and that I will represent them without prejudice and feedback accordingly.
My family have a small business in the BID area and a restaurant in Stonehouse, and prior to that I worked for Plymouth City Council as a manager in the Children and Families Department, this experience giving me an opportunity to develop a range of managerial and social skills.
As a family we have created a successful business from scratch using talents and skills alongside hard work with us all pulling together for the same aim. I am excited about being a member of the Advisory Panel using the knowledge and skills I have gained, and I am delighted to represent my city, my fellow business owners and the people we serve both at home, far and wide. I am in touch with the grass roots of the business sector, the highs and lows the pressures and rewards. The importance of staying vibrant and energetic, being creative forging ahead with development, being aware of the timescales to meet objectives, alongside balancing the books.
Transferring the ideas and skills from the business world in my area to the bigger picture of this development is both challenging and exciting.
Scott Grenney
Eddystone Media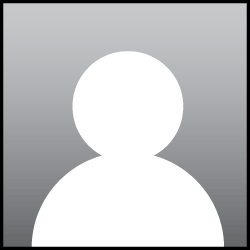 Claire Ashton
Sutton Harbour Group
Frank Kelly
Pub On The Hoe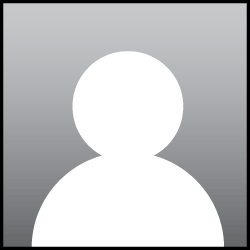 Ray Clark
The Flower Cafe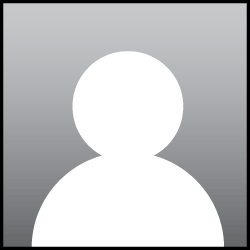 John Ainsworth
Lambert Smith Hampton (RWY)