ADVISORY BOARD/BID AMBASSADORS
Bretonside, Sutton Harbour & Mount Batten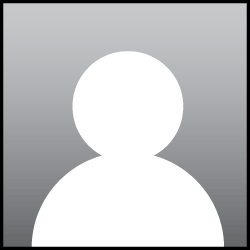 Laura Shepherd
Accommodation
Premier Inn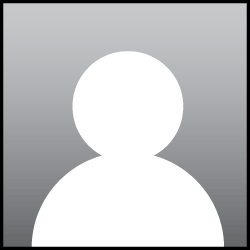 Vacant Position
Licenced Premises
Hannah Harris
Education & Charities
Plymouth College of Art
Hannah is employed as the Director of Development at Plymouth College of Art. Hannah joined the college in 2008 and is responsible for the development of business opportunities, external partnerships and the growth in external revenue streams. This role forms part of the Senior Management Team and is responsible for leading strategic business development across the college.
Hannah has a First class honours degree and Postgraduate Executive Diploma in Business Management. Hannah has previously worked in the public sector providing business support services to small businesses, and has experience within the private sector as the Director of her own company operating within the cultural tourism sector.
Daniel White
Professional Services
Bishop Fleming
I was raised in Plymouth and lives here until I decided to go to London to further my career for 6 years.
Before I left, whenever I had visitors from outside of Plymouth visit, they were always surprised how we didn't make more of our waterside location. I had never really considered it at that point, but upon reflection it was clear.
While I was in London I watched with interest the various developments and am so pleased there are more in the pipeline.
The opportunity to work closely with the businesses in the Waterfront, gives me the chance to support the businesses that are there and give them any assistance they need to grow and achieve the city development in that area which I feel is a very important part of the city's plan to grow and the local economy to thrive.
I am passionate about this area as well as the businesses based here and have a history of working with small and medium businesses to achieve strategic growth. With this all in mind, I feel I am perfect to represent them on the Advisory Board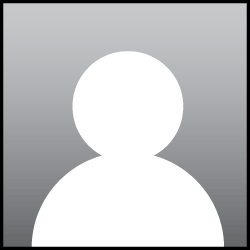 Alex King
Sports & Leisure
Mount Batten Water Sports Centre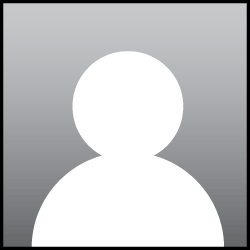 Stacey Allen
Restaurants & Cafes
Boston Tea Party
Richard Taylor
Retail
MACE Newsagents
I have :- Lived in the Waterfront area for most of my life
Traded on Bretonside for over 20 years
Seen many changes and faced many challenges in the area
I currently :- Maintain contact with many local businesses and share ideas for our mutual benefit
Believe that there is tremendous trade potential within the area
Liaise with the Waterfront Partnership on behalf of local businesses
I will :- Continue the above and enhance the level of local participation
Actively promote activities on behalf of all businesses within the BID area
Josh McCarty
Education & Charities
Marketing Manager, National Marine Aquarium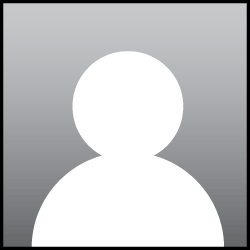 Vacant Position
Accommodation
As Head of Marketing at the National Marine Aquarium, a key stakeholder in the waterfront and city, I'm passionate about creating legacy and success within the BID. Having lived and worked in the waterfront for a number of years I feel I'm well suited to combine local knowledge with Marketing and Business Strategy.
We're known as Britain's Ocean City because we have a world class asset, and through the BID we have further opportunity to leverage the attention and spend of domestic tourists and locals alike, as we continue the journey to create a vibrant waterfront hub.
The PWP March 2015 Progress Report shows the fantastic achievements the BID has made since 2012, and I feel personally I have a lot more to give to the lead up to 2017.
Stella Hajiyianni
Licensed Premises
Blues Bar & Grill
I have many years of experience in the catering/licenced trade (over 30!), especially in the Waterfront area of Plymouth. At present, I run the Blues Bar and Grill which I have been doing for the past 10 years and before that, I had a 28 bedroom hotel on the Hoe. I am a member of the Barbican Pubwatch and also the Association of Barbican Businesses – I attend regular meetings for both organisations.
I will attend the Advisory Board meetings and do my best to represent the needs/views of the Barbican licensees and consequently report the relevant information back to them.
Marc Nash
Professional Services
Architects Design Group
I have been a regular attendee at the Advisory Panel meetings and have actively engaged in the process of regenerating the Waterfront. My design skills and local knowledge are of significant benefit and I am enthusiastic about helping to complete the work that has been started.
Vacant Position
Restaurants & Cafes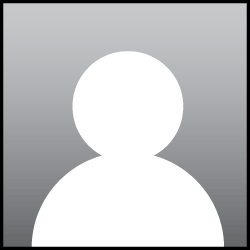 Clare Phillips
Retail
The Tourist Information Centre
Ben Squire
Sports & Leisure
Plymouth Boat Trips LTD.
As a business owner and fisherman myself, with three businesses based in the BID area, I am very passionate about Plymouth's Waterfront district. I believe I am able to grasp opportunities and that my track record of successful business development positions me well to represent and add value for the on Plymouth Waterfront Partnership's Board of Advisors. I share the concerns, hopes and aspirations of fellow business owners and the fishing community of Plymouth's waterfront, which sit side by side, making it such an important part of the city's heritage and future.
The Plymouth Waterfront Partnership has been a hugely positive organisation for my own and other waterfront businesses, and I would be delighted to further support our waterfront community and help promote and drive business forw3ard ensuring future success.
I have worked in Plymouth City Councils Tourist Information Service for 25 years and for about 20 years have been based in the Barbican currently located in the Plymouth Mayflower Museum and Tourist Information Centre.
I have been an active member of the Association of Barbican Businesses for a number of years and am currently treasurer. I have helped create and manage a number of events for the area including the raft race, trails, grottos etc.
I believe my position in the TIC gives me a unique perspective of what is needed by both the local business community and our customers, we receive constant feedback about the area both good and bad, which will be a useful tool for the Advisory Board to reference. I have a good working relationship with the traders on the Barbican not only within the ABB group and have always been a point of contact for questions and advice about issues in the area and I hope this can be built on now that I have joined the Advisory Board.
I hope PWP members in this area feel able to come to me with issues they wish to be brought to the Advisory Board and that I will represent them without prejudice and feedback accordingly.
Royal William Yard, West Hoe & Millbay
Carla Williams
Accommodation
Edgcumbe Guest House
I have been involved in the hospitality industry for over 45 years, running Edgcumbe Guest House for the last 18 years. I am secretary of Plymouth Hospitality Association and have been involved with Plymouth Waterfront Partnership and the BID from its inception, sitting as an observer on the Board of PWP for the first year then becoming an interim advisory board member. For the past two years I have been an active member of the Advisry Board.
I am a good communicator who is well known in the industry and have a friendly personality so am easy to approach. These qualities ensure that BID members can voice concerns to me which will be carried forward to the Advisory Board
I therefore feel that I am an ideal candidate for the Advisory Board and welcome the opportunity to continue in representing the businesses within my sector.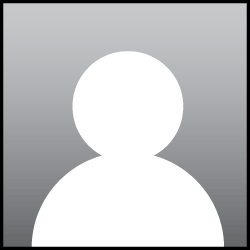 Vacant Position
Education & Charities
Within the Advisory Board I will work to provide effective private sector guidance representing the full range of business sectors, the geographical range of the Plymouth Waterfront Partnership and to respect the views of residents within its targeted area to ensure the proactive delivery of the forty two projects as outlined within the Waterfront Business Plan. I would represent Education and Charities sector for the area of West Hoe, Millbay and Royal William Yard and your voice within this. Any feedback and ideas you would like to put forward throughout the duration of the Board membership would be very welcome.
My background is in Marketing and Business Development and I have been working on the West Hoe, with Plymouth Marine Laboratory for 13 years. I have taken an interest in the wider development and presentation of Plymouth for many years and have served on the Plymouth Waterfront Advisory Board since 2012; this nomination would be to serve another period. I am also a proactive member of the Steering Group of Plymouth's Ocean City Festival including developing its original business plan.
For my work I have represented Plymouth Marine Laboratory in the Middle East, Africa, Asia, USA, Canada, Latin America and Europe and brought together and coordinated the realisation of a large international partnership and its marketing materials for the United Nations Climate Change meetings since 2009, which on average see delegates from just under 200 countries.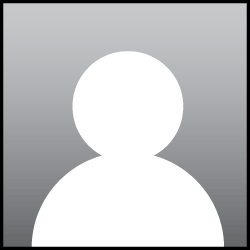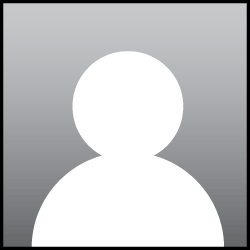 Vacant Position
Licensed Premises
Jean Lightfoot
Restaurant & Cafes
Salumi
My family have a small business in the BID area and a restaurant in Stonehouse, and prior to that I worked for Plymouth City Council as a manager in the Children and Families Department, this experience giving me an opportunity to develop a range of managerial and social skills.
As a family we have created a successful business from scratch using talents and skills alongside hard work with us all pulling together for the same aim. I am excited about being a member of the Advisory Board using the knowledge and skills I have gained, and I am delighted to represent my city, my fellow business owners and the people we serve both at home, far and wide. I am in touch with the grass roots of the business sector, the highs and lows the pressures and rewards. The importance of staying vibrant and energetic, being creative forging ahead with development, being aware of the timescales to meet objectives, alongside balancing the books.
Transferring the ideas and skills from the business world in my area to the bigger picture of this development is both challenging and exciting.
David Stolton
Retail
Stolton's Pharmacy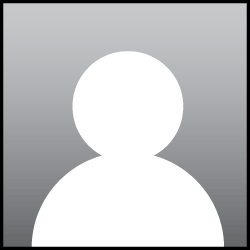 Vacant Position
Professional Services
Mike Kitt
Sports & Leisure
Royal William Yard Harbour
As the charter boat skipper for the Royal William Yard ferry, having served 20 years on the Plymouth life boat, formerly Plymouth Lock Keeper and lived all my life in the Barbican, Sutton harbour area of the city, I am passionate about the future developments and promotion of our wonderful city.
I would therefore wish to be considered to represent the Sport and Leisure sector for Royal William Yard, West Hoe and Millbay for the Plymouth Waterfront Partnership team.
I have served the Plymouth Waterfront Community for the last 21 years as the only Pharmacy in this area. I strongly supported the establishment of the Waterfront BID to obtain better representation from this part of Plymouth which is key to its identity, its facilities for Plymouth residents and for the tourism industry in Plymouth. My pharmacy has become part of the community here and my ethos is to help improve people's wellbeing and contribute to the enhancement of the area. My recent high quality refit indicates my commitment to and investment in this area of Plymouth, including providing better facilities and more services for visitors as well as residents.
My involvement in this area, my knowledge of the community and my retail and professional service experience mean I should be able to represent both the retail and professional services to the Advisory Board and being readily available, known and approachable means that other BID members and resident can represent their view to me which I can then bring to the Advisory Board.